I'm building a new desktop PC since my previous rig got killed by a lightning power surge.
This PC is for software development, engineering graphics, hardware experimentation and occasional gaming. I run a lot of tasks at once, have four monitors and like my PC to keep up with me.
I have always built using AMD up until now. My now dead, previous rig was an overclocked Black AMD Phenom II x3, unlocked to x4. I was still happy with it. No use mourning the dead. I could try to replace the mobo and hope the processor is OK, but I feel it's time to move on and upgrade.
Intel processors have been leaving AMD in the dust lately. Although AMD still can be better value for the money in the budget segment this time I'm going to shoot for the stars this time and go high end. I've been working for Intel lately on a project and I can use the Intel employee discount. Sorry if that doesn't help others but I'm posting anyway because I wanted to keep track of what I bought. This is my first Intel build! Ironic. I've done projects for AMD, eaten in the cafeteria and always liked the company better but I'm thoroughly Intel brainwashed now.
Me and pal at Intel HQ in Santa Clara
I worked on the 22nm process (Baytrail not on the Haswell itself) but my buds worked on the Lynx point chipset. So I'll go with the team this time.

Intel Core i7-4770K Haswell 3.5GHz LGA 1150 84W Quad-Core Desktop Processor Intel HD Graphics
-------------------------------------------------------------------------------------------------------
Intel Haswell was released this week by coincidence. i7-4770K processor looks sweet. The K designation means it is unlocked and can be overclocked.
This is $349 at Newegg, but I can get it for $169 from Intel employee program. That puts it in a price range where it blows away anything else on the planet.
This processor is up in the stratosphere with the Xeons!
http://www.cpubenchmark.net/high_end_cpus.html
-------------------------------------------------------------------------------------------------------
Because of the discount through Intel, I was considering an Intel board.
Intel BOXDZ87KLT75K LGA 1150 Intel Z87 SATA 6Gb/s USB 3.0 Intel Motherboard
This is $286 at Newegg but the Intel price is $210. I'm not sure it is worth the added price over the Gigabyte, ASUS and Asrock boards either.
But Intel employee program was having stock problems and it was back ordered. I can't wait any longer to get this PC running, so I got the ASROCK instead.
I bought this motherboard:
ASRock Z87 Extreme6 LGA 1150 Intel Z87 HDMI SATA 6Gb/s USB 3.0 ATX Intel Motherboard
Free Crucial 8GB memory with purchase, limited offer
I picked this for a couple reasons, besides good ratings from Tom's hardware.
Extra USB 3.0 header on the board, so I can have another two front panel USB 3.0 plugs. I use USB a lot for hobby applications. Not too many boards have this. It has fewer USB3.0 on the back, but I hate crawling back there anyway. I want them on the front.
Three x16 PCIe slots for my two graphics cards, some mobos skimp here. Not this one.
HDMI input port!!!
HDMI, DP and DVI output ports
Came with a free 8GB memory module. Sweet! That did it.
Crucial Ballistix Sport 8GB 240-Pin DDR3 SDRAM DDR3 1600 (PC3 12800) Low Profile Desktop Memory Model BLS8G3D1609ES2LX0
-------------------------------------------------------------------------------------------------------
Rosewill CHALLENGER-U3 Black Gaming ATX Mid Tower Computer Case ,comes with Three Fans-1x Front Blue LED 120mm Fan, 1x Top 140mm Fan, 1x Rear 120mm Fan, front mounted dual USB 3.0
+ $20 off w/ promo code EMCXPXP26, ends 6/12
Bought a new case, just for the heck of it. I wanted to get USB3 plugs on the front, plus the power lights were out in my dusty old case. Updated audio connectors, more fans, blue lights, etc. Only $39 and it makes me happy. This case was a tiny bit cheap looking in places but the fans were nice and the drive bays looked good. The cover screws don't self retain. The gaming cases I bought before were almost twice as much and were nicer, but this is fine.
-------------------------------------------------------------------------------------------------------
Replaced my card reader with a combo card reader and USB hub. Always need more front panel USB connectors and the card reader I had couldn't read the new SDHC cards.
Rosewill 5.25-Inch 2 Port USB 3.0/4 Port USB 2.0 Hub/eSATA Multi-In-1 Internal Card Reader (RDCR-11004)
-------------------------------------------------------------------------------------------------------
Transferred the 650W Corsair power supply from the old PC.
Corsair CMPSU-650TX 650-Watt TX Series 80 Plus Certified Power Supply
Bought in June 2009
-------------------------------------------------------------------------------------------------------
Transferred the Kingston DDR3 8GB memory I bought in July 2012
Kingston Hyper X Blu 8 GB (2x4GB Modules) 1600MHz DDR3 Non-ECC CL9 XMP Desktop Memory - KHX1600C9D3B1K2/8GX
-------------------------------------------------------------------------------------------------------
SanDisk Extreme SSD 240 GB SATA 6.0 Gb-s 2.5-Inch Solid State Drive SDSSDX-240G-G25
Decided to go with a medium sized SSD. A friend talked me into SSD saying it was way faster than a traditional hard drive, and I don't want to slow down the rocket ship. Paid $173. Rates upper third, 3525 on passmark. In a meeting with Sandisk the next week, a Sandisk employee told that I had bought a great drive and his company machine used the same drive. Too bad, he told me he would have let me use his employee discount too.
http://www.harddrivebenchmark.net/ssd.html
Also transferred two old regular SATA drives from the dead machine.
-------------------------------------------------------------------------------------------------------
I think I'll roll back and load Windows 7 instead of 8. I had upgraded the deceased machine to Windows 8, with no real benefit and a lot of waste. I had a free upgrade from a laptop I used to move to Win 8, and I don't know if I can use it again. Later I can always repeat and upgrade but I'll skip win 8 for now.
-------------------------------------------------------------------------------------------------------
I use 4 monitors on my setup. The mobo has built in support for two (actually three) graphics cards and onboard video. I happen to have two Radeon 4890 video cards I could install for crossfire for the other two monitors. They are getting kind of old, use a lot of juice, but I've always liked them. One was in the previous machine, and the other is was pulled from my son's machine when he wanted an HDMI output with sound for watching streaming video and tossed the card back to me. They only have DVI outputs. I may swap something more modern later but have these for now. Later I decided to bail on crossfire due to the power required and their are reports the 4000 series would choke on multiple monitors in crossfire.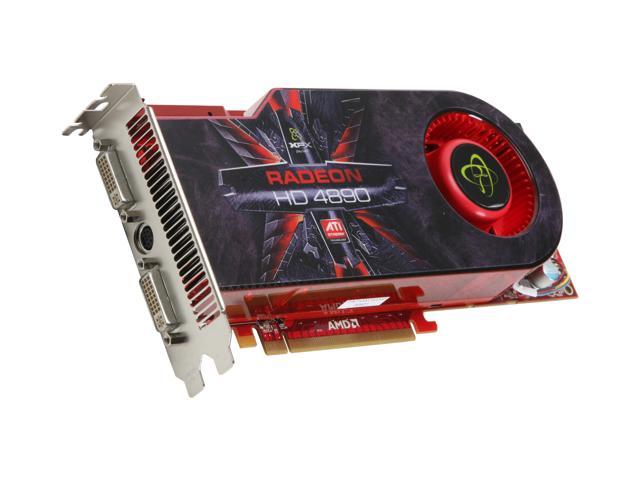 ---------------------------------------------------------------------------------------------------------
COOLER MASTER Hyper 212 EVO RR-212E-20PK-R2 Continuous Direct Contact 120mm Sleeve CPU Cooler Compatible with latest Intel 2011/1366/1155 and AMD FM1/FM2/AM3+
Spent another $29 on a fan I didn't really need. I was planning on using the stock fan that comes with the processor, but my CPU is taking too long to come and meanwhile I read too many reviews. Plus Newegg sent me a promo code.
Finally! The 4770K processor came. There was a problem with the order at the Intel Employee store, then it had to come cross country by snail.
Popped open the socket by unhooking and lifting the clamp wire
I had a little trouble with the fan's backplate. The case has a handy hole on the back panel so you can access the back of the processor. Only problem is that two of the holes are misaligned and are hidden beneath the metal. A little jiggering and holding nuts with needlenose pliers I was able to get the bolts in.
I was a little unhappy when i flipped it back over. The mounting posts are on top of some of the DDR traces, and during bolting in there were some scrapes on the board where the posts turned. Hopefully the DDR traces are not disturbed or shorted. There may be some impedance mismatch with the bolt on top, I'll have to wait and see if I have memory issues.
The X piece fits over the fan heat plate and screws in. Not too tricky once you figure out how it is supposed to go.
Snap the fan on the side of the heat sink. What a monster.
Wow. This is one of the most crowded cases I've had. Not sure why it is so tight, the case itself must be on the small side.
Wired and checked connections, plugged in monitor, keyboard and power. Pushed the button. Dead. Cold. Dead. Pushed the button on the board. Dead. Fail.
After I unplugged everything I saw the problem. Stupid stupid stupid. In this case the power supply is on the bottom. I like that design, it is in a much better place. However that means it is upside down and the power switch is upside down. I had it turned off. Ha ha ha.
Wired it back up and w00000t!!!! It boots to the ASROCK screen. 3.5G i7 3770K is reported, with all 16Gb of memory. Sweet.
CPU temp is 38C. Set fans to performance mode.
Problem with the DVD drive. Detected it but wouldn't boot from it. Strange. Replaced the SATA cable. Got stuck again saying to insert boot media. I"m using a Win7 upgrade DVD which I'm pretty sure I cold booted from on my last build. But it ain't happening. I do remember in the past I always bought IDE DVD drives because I've never had good luck booting from SATA. That is no longer an option, there is no IDE support.
Just for laughs I put in an old Ubuntu live CD. 8.06. Ancient. Same result, won't boot, says Select proper boot device.
Tried an old ubuntu boot thumb drive. Boot error. Arrggh.
Tried putting in the DVD that came with the mobo. Can't boot. Can't read.
http://www.tomshardware.com/forum/250291-32-booting-sata-drive
I guess this is an old problem. May not be my drive. This is an old copy of windows and it doesn't like SATA drives for booting.
I hate to do it, but I may try to boot from the old hard disk, just to get going.
Plugged in the menagerie of old SATA drives. I have one IDE disk that I'm planning to use via an adapter once things get going.
At least now it seems I can boot Windows 8 from my old hard drive. I still want to drop back to windows 7 and load it on the SSD. But I need to make this box do something useful. I have the desktop!
I had to re-register windows over the phone.
Can't seem to get the network running. Running the mobo DVD to see if I need drivers.
Now I learn I had the mobo DVD in upside down. Idiot. Now that windows is up, the DVD drive works fine. Installed all drivers off the DVD. Manually had to install LAN drivers to get the internet working.
Can't see the built in Intel graphics at all. Seems like a driver must be missing. Two of four monitors aren't coming up.
Windows experience index for the processor is 8.1. Seems like it should be higher, but I haven't OC'd yet. 4890 gets only a 7.5. The old disk drives are dragging down to 5.9 and the system seems slow as a pig. A fairly in shape pig, but not what I wanted. I need to figure out how to get the OS moved to the new SSD and get the garbage cleaned out.
Looks like I"m bogged down with drivers installing, each one taking half an hour then forcing a reboot. In the background the backup software is running, etc.
After getting the machine running with Windows 8, I tried again to install windows from my CD onto the SSD from within the OS. This should have worked. However the drive spun and never identified the disk. Whaaa? I opened the drive and looked at the disk. Big smear on it. Cleaned it and put it back in. It works now. I pulled the old hard drives and tried a fresh boot and now it works!!!! OK the whole problem with the Sata DVD drive was only that the disk was dirty, and the other disk was in upside down. Unbelievable.
There is no problem booting from a SATA DVD drive for a fresh install. Geeez.
I loaded windows 7 on the SSD successfully and went through all the updates. I needed to load all the drivers from the mobo CD to get the internet LAN working at all. That took a zillion reboots and hours, but no major issues.
The built in Intel graphics aren't working. The device manager doesn't even see them. A little poking yeilds an unpleasant result.
http://www.intel.com/support/graphics/sb/CS-031040.htm#8
Can I install an external PCI Express* graphics card and use it in parallel with Intel graphics?
No, Intel graphics cannot be used along with an external PCI Express graphics controller. Installing a PCI Express graphics controller will disable Intel graphics.
Ouch! I can't do what I wanted and drive two monitors from the mobo and two from a PCIe card. I'm going to have to install the second 4890 card or my little 5450 PCIe x1 card to get the other two monitors. Too bad.
I tucked the other Radeon 4890 card into the mobo after all. Wow this build is insane. I also put a spare case fan on the case cover because I started to worry about the heat.
A slight issue is that the second Radeon 4890 has a case fan glommed on the side because it's real fan died. That fan is extending over and blocking one of the USB3 headers. Until I fix that, two of the USB3 on the front panel won't be operational.
Rebooted and now all four monitors come up. Hooray!
The SSD windows experience index is only 5.9. No better than the old drive. I think I need to try it in another SATA mobo slot and make sure I have a SATA3 cable on it.
I found a couple tweaker pages that helped
Simply moving the SSD to the Intel SATA port on the mobo improved things from 5.9 to 7.9. Whew. Now my poor 4890 graphics card is bringing up the rear. Strange in windows 8, the processor was an 8.1. Now it is only 7.8. But I haven't OC'd it at all yet.
Put the video cards into crossfire, no appreciable difference. Graphics is the lowest number with two Radeon 4890s in crossfire.
CPU-Z results below